About Drebin (twitter: @gavin_pugh)
Entries
Drebin's Trophies
Archive for the 'LD #22' Category
Cross-posted from my blog:
---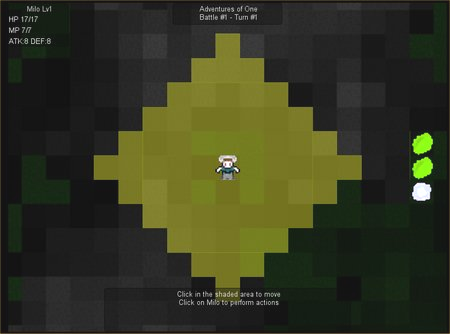 So, this past weekend I participated in the 22nd Ludum Dare competition. You have just 48 hours over the weekend in which to create a game. The crux of the competition is that you create all code and content within that 48 hour period. No re-used assets at all. Only engine/middleware/framework code is permitted to be prepared beforehand.
I wrote my game with Unity. It's the first project I've ever undertaken in Unity, and I had very little experience of it. I came out of the other side with a very positive impression, I really liked using it. As much as I love C/C++; given the time constraints, it seemed a good idea to go with Unity. The other big upside is that you can deploy the game to be played via a web browser. This was definitely what I wanted. I didn't want people to have to go to the hassle of a download-and-install, just to play the little toy game I made over a weekend.
…But I managed to finish it, and seems to play pretty well.
Quite a weekend! I was pleased to get a good night's sleep last night.
I had fun, was a great experience trying to code a game from scratch in 48 hours. You definitely have to keep your discipline; I worked right up to the deadline, and did an all-nighter the second day. I think I did overscope a little, so had very little time for playtesting or polish. (or being able to improve on my placeholder art!)
My game is a turn-based strategy RPG. Very similar to the "Shining Force" series of games, but there's no 'force'; it's just you, on your own.
Here's my entry page:
And here's a direct link to play the game in your browser:
I recorded a timelapse video, kept a journal, and will writeup a postmortem too. I'll post them all here, once they're ready.
Cheers!
I say hopeful, because I still have to run the disappearance of a weekend by the wife!
Here's what I'm thinking I'll use:
"Engine" – Unity3D. Targeting the Web Player.
2D Art – Good old Paint Shop Pro 7, for UI things.
3D Art – Google Sketchup. Keeping it simple, I'd imagine I'll just use simple coloured primitives, no texturing.
Audio – Unsure of this, I'll have to wing it.
C++ is my usual choice for game development, but I wanted to try something different. Only tinkered with Unity samples so far, so will be a bit of a baptism of fire attempting to complete a whole game.