About Jonathan Whiting (twitter: @whitingjp)
I am Jonathan Whiting, a games developer, keen climber and part time geek.
Entries
Ludum Dare 26

Ludum Dare 25

Ludum Dare 23

Ludum Dare 22

MiniLD #29

Ludum Dare 21

Ludum Dare 19

Ludum Dare 18

Ludum Dare 17
Jonathan Whiting's Trophies
Archive for the 'LD #18 – Enemies as Weapons – 2010' Category
Well, after somehow getting through Monday without actually falling asleep at my desk or something, it feels like the time is write for a bit of a general LD18 retrospective.
First off I want to say a huge thanks to everyone for making it such a huge and brilliant event. I had a really great time. This goes double for PoV, who made it run so smoothly despite being too busy to actually enter; and to the crowd in #ludumdare that made sitting in a room on my own for two days a far less antisocial way to spend my time than you might expect.
Speaking of sitting in a room on my own for two days.. Here's a video of me doing just that. Apparently I fidget a lot.
Right, Post Mortem Time. I'll put it behind the break so I don't need to worry about spoilers. Or in other words, if you haven't played my game yet, try it now
I'd really expected to be bricking it by now, with tonnes of vital an unstarted, let alone unfinished work still to do.
Thankfully I seem to have judged the scope of my game fairly well, there's still hours to go, and I've already moved firmly onto polishing rather than producing.
Just put a simple particle system in, and it's working wonders, really adds a lot of movement and drama.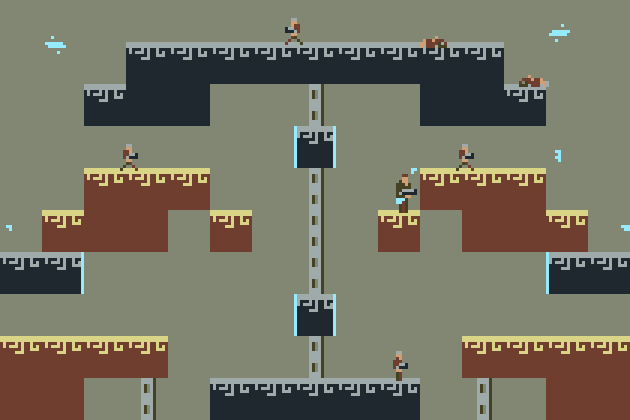 I've also written some music that I'm only mildly unhappy with, which for me is pretty spectacular.
Oh and I took half an hour out to cook some Cheesy Oat Bread (it's like a cross between scones and cheese twists, but with bacon). It doesn't look especially spectacular, but I promise you, it's amazing.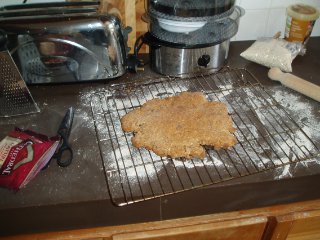 After all that cheery optimism I can just tell something is about to go badly wrong, urk..
I should probably be finishing the main game first, but that's coming on pretty well too. I've done all the level design at least, and it's all looking pretty good: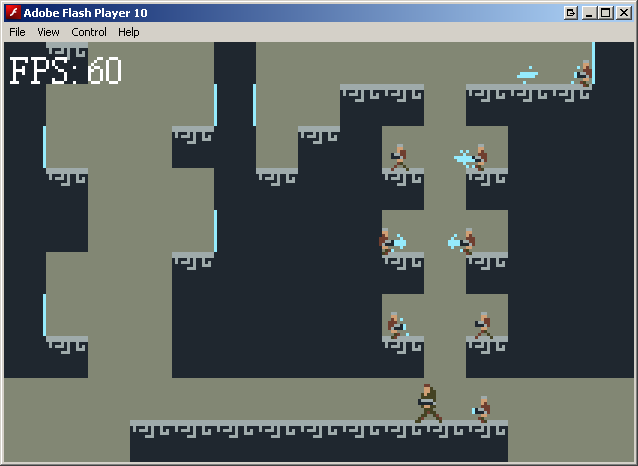 Just hoping I've got time to pull all the other pieces together before the deadline.
Well given how sleepy I'm feeling now that I've eaten I think it's probably time to call it a night. I'd hoped to get a *little* bit more done than I have today, but I think I'm still on-track.
Spent the afternoon/evening finishing off and tweaking my core game mechanics to a point that I'm really quite happy with.
Also managed to fit in an hours run, which was completely invigorating, but is probably conspiring to make me rather tired now. I've a beautiful local running route that I can hit within 5 minutes of leaving the house, there was rivers and cows and horses and the beginnings of a sunset. I'd have taken photos were my camera less unwieldly.
Oh yes, and completing my days food photos, I had a quiche (store bought I'm afraid, but I did make the salad dressing myself at least):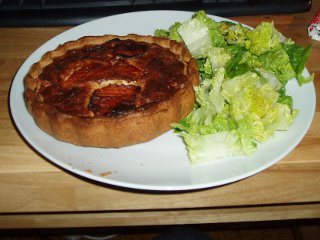 Forgot to put up pictures of my breakfast, so he's a double value food photo post:

On the left is my second breakfast (the first was cereal, it was a long morning okay, OKAY?!). On the right is my lunch, chorizo + caper pasta, lovely
Work on the game is going pretty well too. There's a build containing most of the core game mechanics that I'm planning to use (but very little gameplay) up at http://jonathanwhiting.com/ld/18/build02.html
I'm really pleased about how well the shot enemy rolling thing turned out. With a bit of luck I might be able to make the game feel really punchy. For now, back to work I suppose.. There's still loooooads to do.
So things are progressing pretty nicely. It's a while since I've put enemies into a game that I've made, so doing so is quite a fun challenge.
A first build is available here. Contains movement-y stuff, and a teeny bit of animation. Certainly nothing that special yet, but it's a solid start.
Thought I'd also share a photo of my rather excessive 'desktop' arrangement. My housemates have gone off on holiday for a week, so I've decided to claim the entire dining room table to myself:
Also, my housemates being away means I'm looking after this little madam: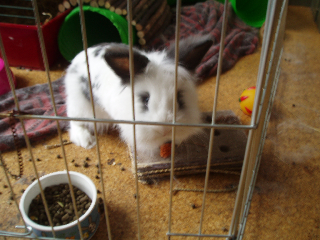 As far as I can tell Tinkerbell's main job this weekend is to be really distracting (and cute).
Well I wasn't all that happy with the theme to start with (last night I was saying that it was the only theme I really didn't want). I prefer to make non-violent games, obviously this theme isn't great for that.
Anyway, some brainstorming and a shower later and I had an idea that I liked. Maybe it's not such a bad theme after all. It's not going to be straightforwardly violent either, so thats cool too.
Working on getting the basics down at the moment: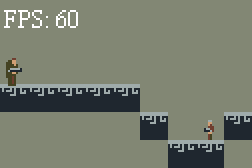 Hey all,
After how great the last one was I wouldn't miss this for the world. Going to be using much the same setup as last time, flex, some base code, the GIMP, as3sfxr, audacity, whatever. Asuming I get the time I'll probably be making music in HighC.
My base code is available here. For those that care about how 'from scratch' everything is, it's probably about the same level of leg-up as Flixel or FlashPunk, but I started it before those emerged, and I'm comfortable with it now. It'll be enough to hit the ground running, but not to take all the huff out of the sprint.
Oh, and as it seems to be the done thing, this is what I've done here before: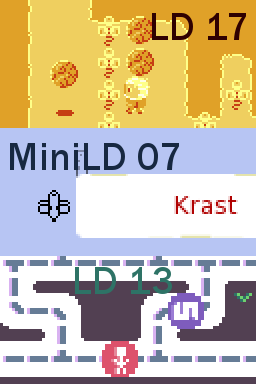 I hope everyone is as hyped as I am. Have a great time, and make something amazing!