Sunday, August 18th, 2013 6:58 am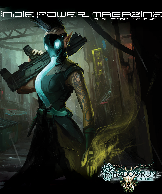 Hey Ludum Dare!
This month's issue was a bit smoother, but still not quite what Issue #0 was. We know for sure we'll get there in Issue #3, but in the mean time, check out the meat that's contained within Issue #2!
I hope everyone enjoys the latest issue, and comes back for more.
If anyone's interested in joining the team, hit us up at contact (at) indiepowermag.com.
Check it out at http://www.indiepowermag.com!