About Albatr
Entries
Albatr's Trophies
Albatr's Archive
Another Day In My Tiny World is finished
Unfortunately, there isn't enough time telft for me to add the achievement system
Maybe I'll add it later.
I know the game is a little bit "experimental", but I hope you'll have fun playing it :p
http://www.ludumdare.com/compo/ludum-dare-23/?action=preview&uid=12497
(temporary Mediafire link, I'm currently uploading the game on my website)
I can now have a little nap…
This one is a little bit more complex to approach than the man with the hat. Will you leave him alone or try to know him better ?
Here is a demo of the first NPC of the game.
You progress through time by walking to the right. The man with the hat will randomly spawn some days.
Try interacting with him by jumping (but don't overdo it :p), waiting near a NPC can also be considered as an interaction. It all depends of the man with the hat's mood…
In the final version, the game will keep track of what you did with each NPC, and show you some informations when you'll leave the game. The game is meant to be achievement based, I just hope I'll be able to implement them in time :3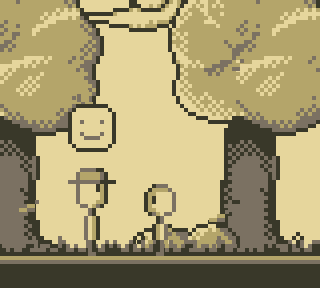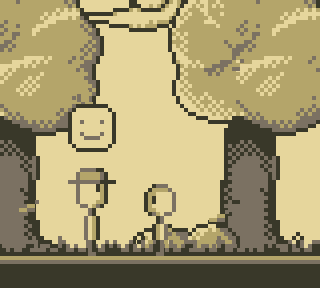 Here is the first NPC you will be able to interact with, the man with the hat. He will randomly spawn as you progress through time (by walking to the right). Who knows, maybe you'll be able to jump a couple of times with him, but try not to bother him too much…
Here is a short demo of what I managed to get so far.
You can walk around in your character's tiny world (you can also jump, yeah ! :3)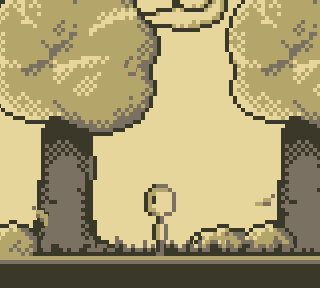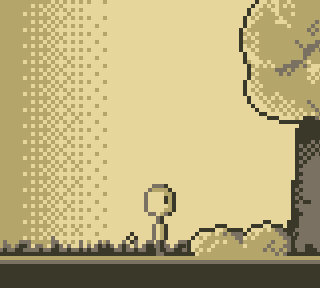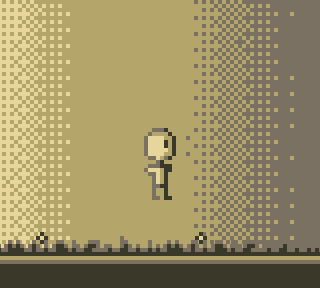 It's pixel art time Gameboy style !
My first Ludum Dare, I hope I'll finish something.
I'm pretty sure I'll use Construct from Scirra (I don't know if it will be Construct Classic or Construct 2).