April 21st, 2012 9:30 pm
We finally got a name for our game! (The beta name was Tiny Takeover, but we decided to move on from that.) It's officially titled Pow! Pow! Pow! aka; The Game About a 16mm Hero Who Fights Off Invading Aliens From Supersizing His Home Planet.
Cake got some music edited and ready for implementation thanks to Otomata, and she's going to eventually figure out sound effects later. She also got a Pause menu and a Main Menu designed, and Zeik has most of the game logic programmed. Our next major step is to 1.) Get Dinner, 2.) Get some music and sound effects figured out, and 3.) Build out some level designs.
Cake's screenshot of the main menu….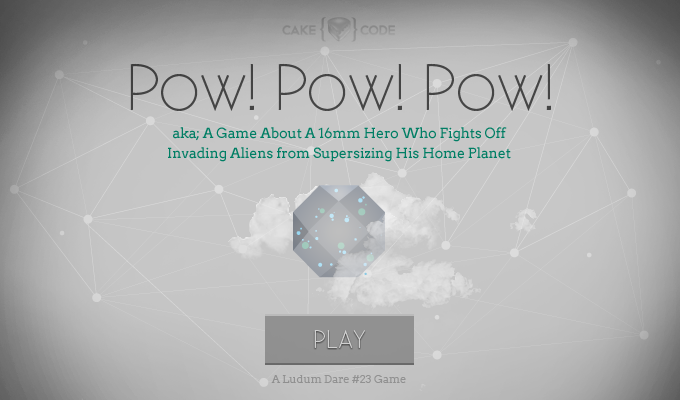 and Zeik's screenshot of his work with the game and the additional texture overlay we have going on.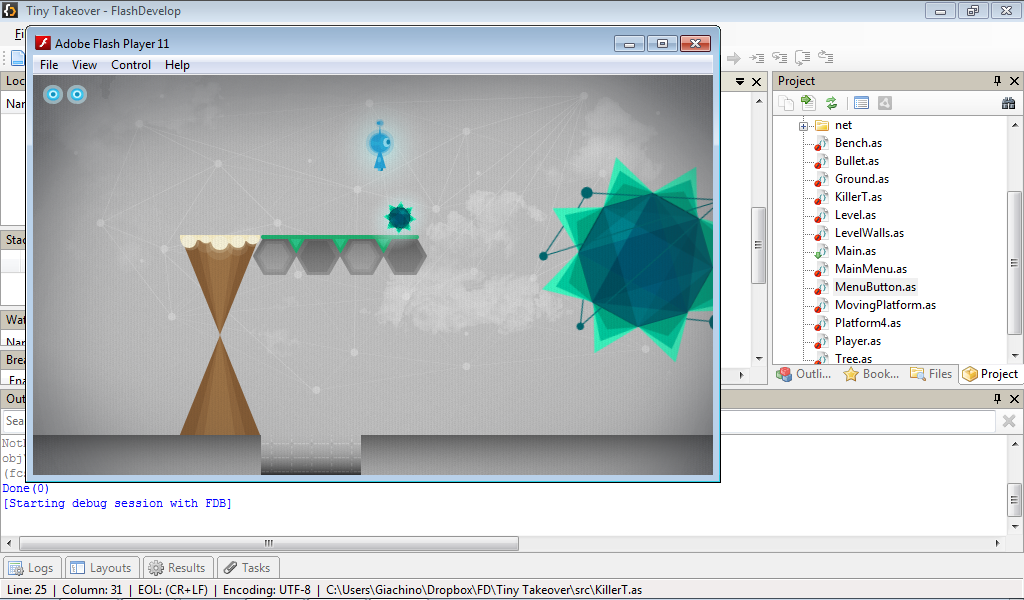 Ludum Jamming to: Mazzy Star – Flowers in December
Tags: as3, flashpunk, screenshot