It's been a few hours and I've been hard at work. Arzea went from being some art in photoshop to a working basic platformer. World building, running, jumping, collision, and casting a couple different spells is working so far. Currently it looks like: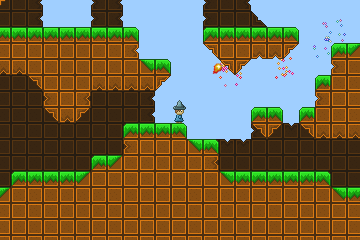 Currently my biggest worry is not being able to finish it on time, and not being able to make the character not look so lame when he moves. Also I haven't even begun thinking about HUD, menus, and the like. But I got a few more hours in me before I sleep I think.
I'll continue streaming all weekend while I'm not sleeping, so check it out at http://www.twitch.tv/iarkeus if that's your kind of thing! Thanks!