December 7th, 2008 3:27 pm
I had some lunch today, believe it or not. It's my famously delicious macaroni and cheese recipe, known throughout the world for its incredible ingenuity. Because I like you guys so much, I'll fill you in on the secret ingredients, but if you tell anyone I'll know it was you and I'll be very angry.
Eli's Top Secret Super Famous Macaroni and Cheese Recipe:
Macaroni
Cheese
Cheese
Cheese
Milk product
Milk product
Cheese
So now you know. Here are the treacherously difficult steps to create this fine cuisine:
First, cut up some of the secret ingredient.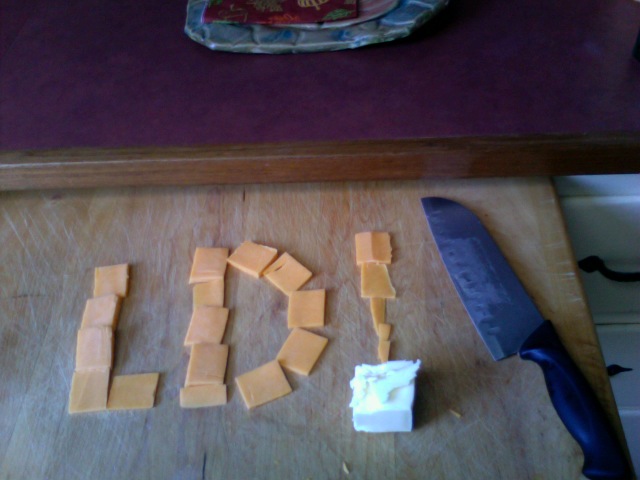 Next, boil that other secret ingredient.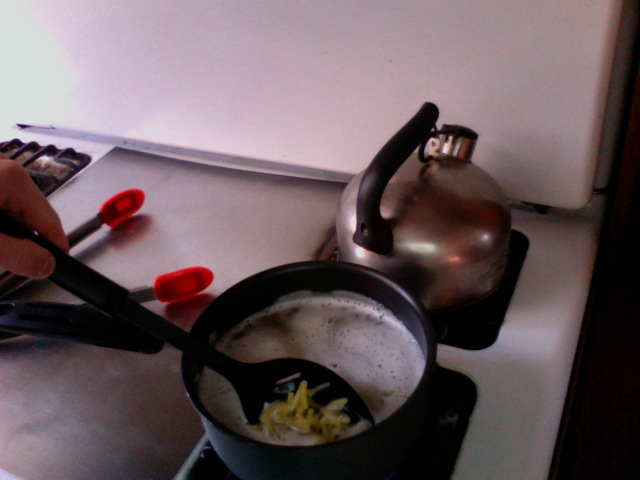 After the secret ingredient is all squishified (test with your fingers!), strain it and then put it back in the pot (not pictured). Then add the other secret ingredients.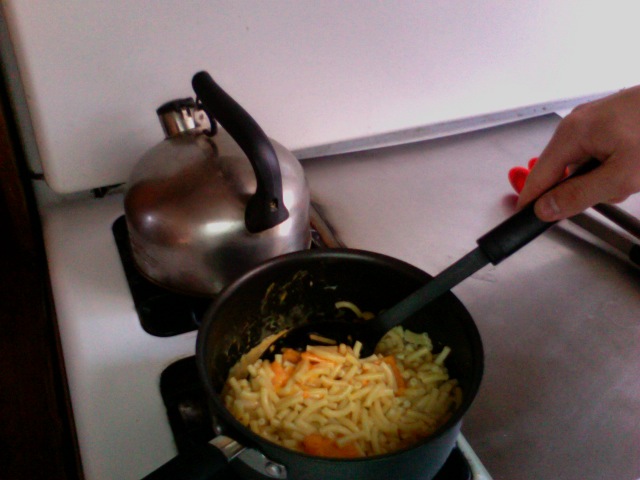 Stir it until it's all melty and then pour it onto a plate and eat! Best served with something else orange (like orange juice) so you can be color-coded. Make sure to be really happy and look like an idiot (pictured).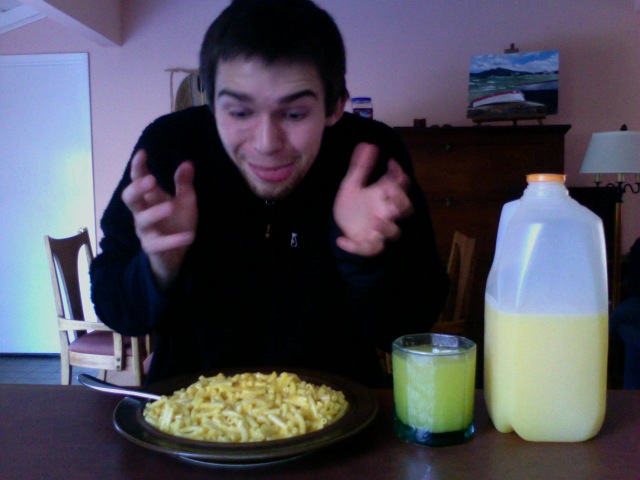 Now you've got yourself some delicious Eli's Super Secret Famously Created Macaroni and Cheese (it's so famous nobody even can keep the name straight!).
Exproad, Improad, Reroad! is coming along well. There is actually a game at this point. The zombies run towards you, steal your rice, then run away with it. If you run out of rice you lose. You can shoot them to kill them (with an exproad), but then they explode into particles which float around. If you don't get rid of the particles (with an improad) then they're regenerate and come back to life. Things become even more frantic when you run out of bullets and have to recharge them (with a reroad)! Anyway reroading and improading aren't put in yet, but exproading is all set. I've made sprites for different bullet types, but I dunno if I'll have time to put in an upgrade system.